Sponsor Spotlight
Meet our partners »
Registration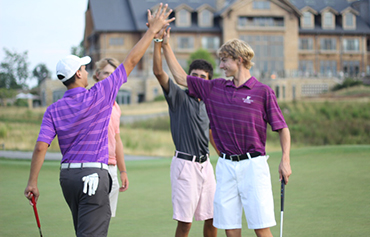 The First Tee of Greater San Antonio Registration/Membership
Programming is available to any child 8-18 years of age. Participants join the program when they register for a PLAYer class, the first level of The First Tee Program. Members enjoy many benefits, including access to our facilities.
Read More »
LPGA*USGA Girls Golf of San Antonio Registration/Membership
LPGA*USGA Girls Golf prepares juniors for a lifetime of enjoyment of the game and provides a solid foundation for girls who want to play for fun with friends and family, to compete at the high school, college, and/or local, state and national levels or to learn for future career purposes, both inside and outside of the golf industry.
Read More »
Home Office Highlights